St. James Village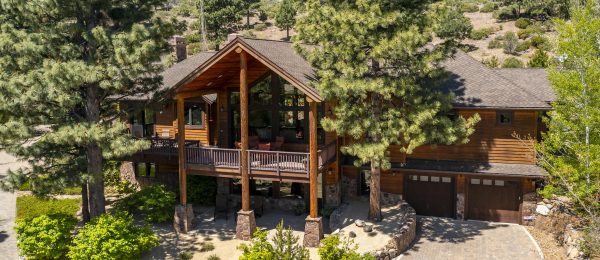 St. James Village Real Estate and Homes
St. James Village is a private and gated 1,600 acre community near Galena Forest Estates in the heart of the mountains and trees, just 25 minutes to Tahoe and 25 minutes to Reno and The Reno/Tahoe Airport. A wonderful master planned community for those who love privacy, seclusion and nature.  The community is limited to 522 one acre plus custom home sites which really gives a home owner a lot of visual space.  Six unique villages are within the gates (gorgeous gates) of the property line.  Scenic vistas surround most villages and you can choose lots of trees or just a few. Lots start at 350K and homes at 995K and go to the high 2 million.  Hiking, bird watching, and wildlife photography is popular. Custom homes are exclusive and no semi-customs or production builders allowed.
All 4 seasons bring forth many outdoor activities.  Mt Rose Ski Resort is a mere 15 minutes away, perhaps the best kept secret of all the 18 ski resorts in out area.  Cross country, downhill, snow mobiling and world class skiing is at our finger tips.  In summer the area is surrounded by great hiking trails and more.  Lake Tahoe is half an hour away and offers great beaches and mountain biking as well.
Within the gates of St. James are 6 different neighborhoods to complement any lifestyle.
St. James features one-acre plus forested and view homesites or luxury custom built homes, meticulously designed with the utmost quality and sensitivity to the environment.  St. James's Village also provides residents with access to countless trails for hiking, biking and horseback riding. Or the convenience of golfing, sailing and fishing in the areas nearby.
Our local shopping area is about 8 miles down Mount Rose highway and the  newest Shopping Mall, Summit Sierra offer us all the best shopping in the Reno Area.  Just to mention a few, Dillards, Pottery Barn, Coach, Guess, Orvis and much much more. Movie Theaters are there and fine dining.
The following is a list of public school St. James Village residents are zoned for in Southern Reno.
Private Schools nearby include: