Below is a super article by Dickson Realty Northern Nevada about the luxury trends in the Reno/Sparks and Incline areas.
In the past few months there has been an alarming increase of Vacant Land fraud in Nevada, including owners and renters falling victim to someone listing their property without their knowledge.   It begins with a phone call from an individual, who usually is from another state, and is in some sort of distress. Either they are in hospital or there has been a death in the family, and they need to sell their property quickly and below market value.
Some of the red flags to look out for are:
Seller purports to be in another state or country
Seller is in a rush to close and is willing to sell for a price that seems undervalued
Seller seems unconcerned with withholding or closing fees and is only interested in
receiving net proceeds as quickly as possible
Seller only communicates with the agent and other parties involved by email
Seller provides a reason for limited contact such as working as an "offshore engineer" or
suffering from a serious medical condition
Email from the seller contains typographical errors or boilerplate language
The email address is suspect (a domain in a foreign country)
Seller claims questionable need to use a power of attorney and the agent under the
power of attorney has never met the seller
Seller ID appears suspect with use of cut and pasted photos or is devoid of security
features
Signatures of seller and/or notary are suspect
Seller is not currently located at the address listed in the county tax records
Documents provided by the seller are notarized in a location other than the seller's
purported location
Wiring instructions are to a bank in yet another location
It is wise to register your property with the Assessor of your State.   You can now sign up for Email Notifications if a document is recorded on your property using the Recorder's Office . The Assessor's office in Washoe County just released a new Recording Notification Service.
If you are a Real Estate agent it has been recommended through the American Land Title Association that real estate professionals independently search for the identity and a recent picture of the seller, request an in-person or virtual meeting to see a government issued identification, never allow sellers to arrange their own notary closing and be on alert with a seller accepting an offer price below
market value in exchange for the buyer paying cash and closing quickly.
Sadly it has now become necessary to take theses actions to protect your real estate in Nevada.
Tesla, run by billionaire CEO Elon Musk, intends to produce high volumes of semitrucks and make enough cell batteries for 2 million light-duty vehicles annually in Nevada. They will be investing over $3.6 billion more to continue growing Gigafactory Nevada, adding 3,000 new team members and two new factories: a 100 GWh 4680 cell factory (with capacity to produce enough batteries for 1.5 million light duty vehicles annually), as well as the first high-volume Semi factory.  The details of any potential tax breaks for Tesla's $3.6 billion expansion of its Nevada factory will remain secret until late February, under a nondisclosure agreement that state officials signed with the electric carmaker
Why did Tesla choose to build its Gigafactory in Nevada. States without sales tax were topping the list of preferred sites. Nevada estimates a tax base of $1.9 billion over 20 years. After sticky negotiations, Tesla chose the TRIC as the location of the Gigafactory mainly due to speed and a State of Nevada incentive packages.  
The factory which is located less than an hour from Lake Tahoe, Gigafactory Nevada is one of the world's highest volume plants for electric motors, energy storage products, vehicle powertrains and batteries—producing billions of cells per year. Why is it called a Gigafactory? The word gigafactory comes from the notion of gigawatt, or one billion watts.  And one billion watts is enough energy to power 700,000 homes for an entire year! So technically speaking, a gigafactory is a battery factory capable of producing more than 1 gigawatt (GW) of continuous power per year. Will the gigafactory be solar powered?  Musk tweeted Tuesday that the company expects the factory to eventually be "almost entirely solar-powered."
Is Nevada rich in Lithium? In northern Nevada, a place called Peehee Mu'huh – or Thacker Pass -is sacred indigenous land and also potentially the largest deposit of lithium in the US. The largest producer of lithium in Nevada is a company called Albemarle.  Albemarle operates the only active lithium mine in the U.S., located in Silver Peak, Nevada.  One has to ask if the mining of lithium is harmful? According to a report by Friends of the Earth (FoE), lithium extraction inevitably harms the soil and causes air contamination. As demand rises, the mining impacts are "increasingly affecting communities where this harmful extraction takes place, jeopardizing their access to water," says the report.
Finally, which Sate has the most Tesla's dealerships?  California has 62 (28%) with a population of 39.51 Million people. Texas is 2nd with 23(10%) with a population of 29.00 Million.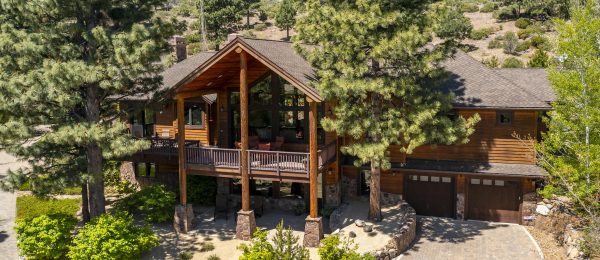 – Luxury Property located St James Village
– $3,250,000
– 4 Bed /3 Bath /  2 Half Bath/ 2 Offices 4 Car Garage
-1.92 Acre with Mountain Views
-5,031 Square Feet
– Click Picture for More Details
Location, Location, Location!: 38 Bennington Court
Nestled in the pine and aspen trees of St. James Village on 1.92 acres, a spacious mountain paradise with expansive views and breathtaking sunsets, wonderful wildlife encounters and outdoor adventures like no other is this magnificent Lodge Style home. The Main floor centers around the great room open to a spacious kitchen with top-of-the-line appliances; kitchen nook, formal dining room, master suite with heated floors in the master bath/shower, 2 home offices, 2nd bedroom/exercise room and powder bath. The large, covered deck and back patio with built-in barbecue grill and hot tub, provides the perfect area for entertaining and relaxation. Totally private. There is also a large two car garage on the main level. The downstairs centers around a Rec room with a full bar, wine cellar,2nd home office,2 bedrooms and 2 bathrooms and walk-out patio. An additional two-car garage and huge storage area finishes out the home. Laundry has a shower to wash your dogs and a doggie door out to a closed in area. Brown's Creek Trail in your back yard, 10 minutes ski resort, 25 minutes Lake Tahoe, 20 min International Airport.
Call or email me at  775-750-1901 or louise@montreuxreno.com
Home Features:
Built in 2004
Double story with master  bedroom on main level
Travertin, carpet and wood floors throughout
2 Home offices
 1.92 Acres in a private gated community of St James
Huge game room Downstairs with  bar & seating area.
 Wood burning fire place & 3 gas
 Spa
 Doggie shower and door to closed in area.
ADDITIONAL PROPERTIES FOR SALE IN MONTREUX:
| | | | | | | | | |
| --- | --- | --- | --- | --- | --- | --- | --- | --- |
| ADDRESS |  BUILT |  SIZE | SQ. FT. | PRICE | TYPE | Bed | Bath | Garages |
| 5740 Dijon Circle | 2005 | 0.81 | 3,499 | $1,794,000 | Custom | 4 | 3 | 3 |
| 20605 Parc  Foret Dr | 2015 | 0.32 | 3,120 | $1,950,000 | Semi Custom | 3 | 3 | 3 |
| 6640De Chardin Lane | 2013 | 0.68 | 3,264 | $2,050,000 | Custom | 3 | 3 | 3 |
| 16840 Delacroix | 2007 | 0.53 | 3,482 | $2,085,500 | Semi Custom | 3 | 3 | 3 |
| 5192 Bordeaux Court | 2023 | 0.72 | 4,200 | $2,605,000 | Semi Custom | 5 | 5 | 4 |
| 6554 Champetre Court | 2007 | 0.24 | 3,994 | $2,950,000 | Semi Custom | 3 | 3 | 3 |
| | | | | | | | | |
| 20700 Parc Foret | 2016 | 0.55 | 5,236 | $3,199,999 | Semi Custom | 5 | 5 | 3 |
| 5500 Lausanne Drive | 2018 | 0.65 | 4,698 | $3,745,000 | Custom | 4 | 4 | 3 |
| 5223 Nestle Court | 2002 | 0.83 | 4,925 | $4,500,000 | Custom | 3 | 4 | 4 |
| | | | | | | | | |
| | | | | | | | | |
| | | | | | | | | |
| | | | | | | | | |
| | | | | | | | | |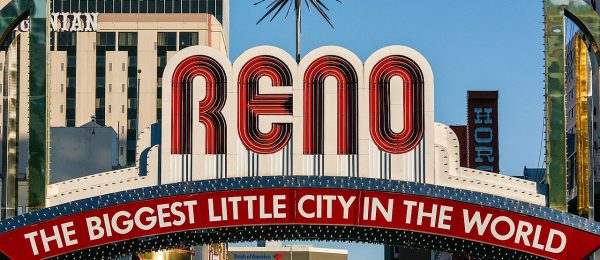 The Biggest Little City has set a new record for the median home price: $630,000. This is for stick-built single family homes in Reno and does not include condominiums, manufactured homes or new homes.
With the Federal Reserve raising interest rates by half a percentage point last Wednesday, the biggest hike in more than two decades to combat inflation, one has to wonder whether Reno's sharp uptick will be sustainable in the future.  We are seeing the market starting to return to more normal levels as mortgage rates increase and inventory begins to increase, giving buyers a greater choice.
New listings have increased by almost 11% and inventory has increased by 47%.
Reno's luxury market continues to boom.  In the zero-income-tax state that has seen  the arrival of tech giants Tesla, Google and Apple in the last couple of years, has drawn transplants from the San Francisco Bay Area since before the pandemic. Inventory continues to be low and I have seen homes selling for above offered price.   Wealthier buyers are moving to Reno area and come with cash in hand. The demand for luxury real estate continues to build in Reno. It is poised to put more pressure on our market. Because of this, I think, 2022 will take Reno to new heights in all aspects in the luxury market, as well as the second home buyer which is becoming increasingly popular among experienced owners.
If the new proposed Wealth Tax in California goes through, the pressure on Reno's luxury real estate will be even greater than anticipated. California is also still proposing an "exit tax" that hasn't gone through yet. The more tax initiatives California proposes on their wealthy residents, the more California neighbors we can expect in Reno and Northern Nevada.
Montreux, A private Gated community with a Jack Nicklaus Signature Golf course has only 5 homes on the market and St. James Village which, borders Montreux, only 5 homes. They are both situated in the pine trees at the foot of the Sierra Nevada mountains. The areas has many amenities, including outdoor life abundant all year round with Mount Rose ski resort 10 minutes away, an International Airport just 20 minutes away, and Incline Village with its beautiful beaches a mere 25 minutes up the road.
Nevada has no state income tax. The average effective property tax rate for the state is much lower than the national average. Nevada does charge any state income taxes, but residents still have to pay federal income taxes and FICA taxes. Your Nevada employer will withhold federal income taxes from each of your paychecks and send that money to the IRS, which counts toward your annual income taxes.
Does Nevada tax your pension? NO. Pensioned Retirees in Nevada are always winners when it comes to state income taxes as The Silver State won't tax your pension income—or any of your other income, for that matter, because it doesn't have an income tax. This includes 401(k)s and IRAs – with no income tax, there's also no tax on 401(k) or IRA distributions.
How long do you have to live in Nevada to be a resident?
In many states, an individual is a statutory resident if the individual maintains a permanent place of abode in the state and spends in the aggregate more than 183 days during the year in the state.  If you live in another state, confide with your accountant the laws associated with your state's residency laws.
Rents in the Reno-Sparks area have once again in the fifth quarter in a row increased. The average rent for an apartment reached $1,6o7 during the second quarter of this year, a record-breaking trend that has continued since the second quarter of 2020. Due to the strong demands of renters who are already struggling to find affordable homes in this market, this is bad news. The single family home in the Reno-Sparks area remain at a record high of $530,000 in September, according to the Reno/Sparks Association of realtors.  I personally have seen some leveling out in the past couple of months but it still remains a sellers market if the home is not overpriced.
Most of the new renters, about 40% are coming from the California area. Mainly to get away from California  and Reno being  more affordable.  Vacancies are below 1% in 3 areas in Reno. The Northeast, Southwest and West Reno.
"Just over 4,000 apartment unites are currently under construction in the Reno – sparks market, with over 5,900 unites in the planning stages," the Johnson Perkins Griffin report said.  "Due to the Covid-19 pandemic, it is likely that development of planned unites will be delayed in the short term, until the ultimate impact of the pandemic is know."
The big question is to buy or not to buy? Where in the past if something came on the market it would virtually disappear right away and there would be multiple offers on the table. People where not doing inspections and willing to pay above appraisal value.  However today inventory is slightly higher but not as intense as it used to be and not as many multiple offers on the table. It might be a good time now for buyers to once again start looking.  Interest rates a still low, however there is talk that in the near future they will be going up.  Inflation could become a concern as the costs of goods and gas continue to increase, the Feds might raise interest rates to counter act this.
I have seen homes in the luxury market sitting longer than usual on the market. I do believe this is due to the fact that many are over priced and due to the holidays sales will decline a little,however  in the New Year will once again surge… what with Nevada being a tax friendly state and our incredible outdoor life we have here.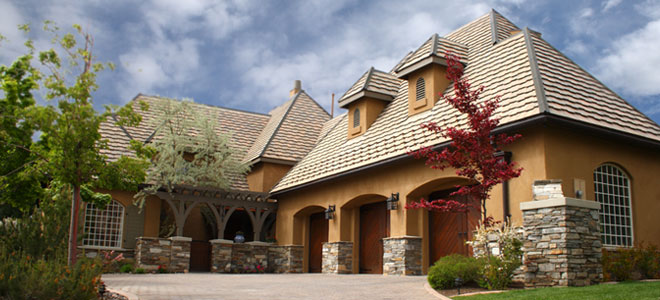 Nevada the Most Moved-to State in Early 2021
Reno has became the top state with the highest share of cash sales in the nation so far this year. 51% of home sales in Reno where cash sales. Nationwide, the share of cash sales was 20%. This speaks for itself on our market here in Reno where cash is king and homes sell in days, or even hours, and usually have multiple offers. Will Reno reach $600,000 for the median price of a single-family house this year? That's the question among real estate watchers as The Biggest Little City posted yet another record for the median sales price of an existing single-family home in May. Reno posted a May median sales price of $550,000, up by 9.6% from the previous month and a whopping 29.1% jump year-over-year, according to the Reno/Sparks Association of Realtors.
It also beat the previous record of $515,000 set in March. These numbers are for existing single-family homes. "The inventory of homes for sale continued to tighten during May," said Gary MacDonald, RSAR president. "The active inventory at the end of the month declined by 13% and stood at 300 homes — well under a month's supply at the current pace of sales."
It is my belief that if you are not very familiar with the area, I recommend renting before buying.  While it may be tempting in this current market to buy first, getting a better idea of the market before making such a major investment can be a great idea. Even if you just find out which neighborhood you prefer, having 12 months or so of insight can be very helpful. The only problem you might have in the Reno area is that it is very difficult to find rentals.  The luxury market is out of hand as well. Montreux Golf and Country Club a private Jack Nicklaus Golf Course has 2 homes on the market at present. I listed a home a few weeks ago in Montreux at 11.30 am for $2.5 M  and by 7 pm that evening I had a cash offer.
The Market in Neighboring Lake Tahoe Communities
Incline Village and Crystal Bay closed this spring by tripling its medium home price as Lake Tahoe's hot luxury market shows no sign of abating. The medium home sale in Incline was $2.53 million. People are choosing to live in Nevada because of our friendly tax environment, and many are moving away from big cities due to the pandemic with the ability to telecommute. Homes priced at $2 million or more accounted for 40% of home sales in April, up from zero sales a year ago when the pandemic froze the luxury market.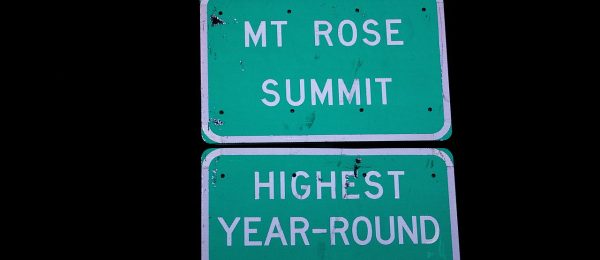 The Mount Rose Scenic Byway connects 23 miles of SR 431 from Lake Tahoe to Reno. The Mount Rose Highway reaches an elevation of 8,911 feet, the highest pass in the Sierra that is maintained year-round. Home to numerous developed and informal recreation areas, the Corridor is also rich in history and culture. Named the "Highway to the Sky" when construction began in the early 1950's, the Byway passes primarily through National Forest lands filled with exceptional beauty. Mountain peaks and valley floors, forests and meadows, a vast array of plants and animals, unusual geology and the dazzling splendor of Lake Tahoe offer the traveler something new behind every switchback.
In 1979 when we bought a piece of property in Galena Forest Estates, Mt. Rose Highway was a two lane road.  We built our home in 1984 and the nearest Food Market was Raley's, opposite what is is now called the Atlantis hotel.  Our big outing was to go to the The Flame, which was close to the bottom of Mount Rose Highway, a Cowboy bar where you could play pool and enjoy some shots. During the winter months when it snowed, it often became a one lane highway until they could perform snow removal. It stayed that way until 1997 when it was widened to a four lane highway from S. Virginia to the entrance of Montreux Golf and Country Club on Bordeaux Drive.
This scenic Highway climbs steadily from the high desert valley just south of Reno to the edge of the Sierras where the mountains rise steeply and the vegetation changes from rolling sage brush to rocky, forested slopes.  One passes Mount Rose ski resort which is perhaps the best kept secret in our area.  The base of the ski resort is the highest of all the ski resort surrounding Lake Tahoe, so it can often times open before other ski resorts and often times when it rains at other resorts, Mt. Rose gets snow.   Mount Rose summit has an elevation of 8,900 feet and then drops down into the Lake Tahoe basin, offering spectacular vistas over the majestic, mountain-rimmed lake.
Unfortunately with the huge growth in our area the average daily traffic on the valley section of the Mt. Rose Highway has grown from 15,000 vehicles daily in 2014 to nearly 23,00 in 2019. In the recent five-year period of 2015 to 2019, there were 248 crashes on the highway with numerous fatalities.  The Nevada Department  of Transportation (NDOT) is undertaking a corridor visioning and planning study along  Mt. Rose Highway from Geiger Grade Veterans Parkway roundabout to Douglas Fir Drive.  They will identify potential future traffic needs and improvements to provide for traffic accessibility and safety amid future development.  Excessive speeding has increased with approximately 80% of vehicles traveling more than 10 miles per hour over the speed limit on certain segments of the corridor, so changes are needed.
Following a recent road safety assessment, NDOT in 2022 will also add medium concrete islands and lengthen turn pockets on Rose Highway at Callahan Road, as well as reconfigure median islands and turn lanes to channelize and enhance left and right-hand turns between the highway and Edmonton Drive, which is one of the roads feeding Galena High School.
Photo Credit: Moabdave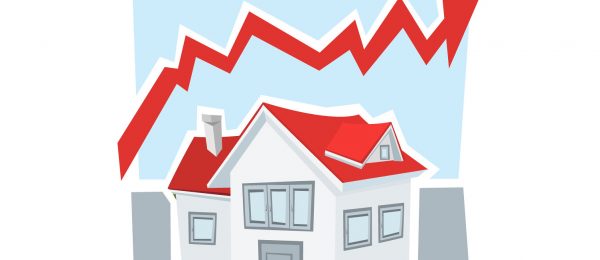 We ask ourselves, why is the Reno housing market booming while in the midst of a pandemic and high unemployment? Steadily shrinking supply coupled with steadily rising demand, has home prices setting new records, with multiple offers common on many properties.  From 2010 to mid 2020, the median home price rose 61%, to reach $295,300.  The city of Reno saw the biggest pop in housing as it posted a new record for median price at $459,900, according to the latest numbers from the Reno/Sparks Association of Realtors. The July median price represents a nearly 11% increase from June, and also beats the previous record of $439,500 that was set in April. The numbers are limited to existing, stick-built single-family homes and do not include condos, townhomes or new single-family houses.   We are expected to surpass 2019 levels of sales in the final months of the year. This is due to mortgage rates being extremely low, dropping to as low as 2.7% for a 30 year fixed rate loan.  Coupled with many buyers desire for larger homes in the suburbs or in a more affordable smaller towns, the exodus from cities will lead to a demand for houses that can accommodate a home office or tw0.
Living alone can lead to loneliness, and not just during a pandemic. It can also be hard on the wallet, which is why many multigenerational families are now beginning to live together, sharing bills, meals, chores and conversations.  This has been another reason why larger homes with more space and land are now selling quicker than they used to be.
During this pandemic real estate agents need to take more precautions than usual. Social distancing, masks and good hygiene during showings keep you and your clients safer and more comfortable. I learnt a hard lesson the other day when I had clients in my car with me.  We all had masks on and they were sitting in the back while I drove them around showing properties. I pulled my mask down so they could hear me better in the back and they were not impressed. He mentioned the air conditioner was on and could spread the virus, lesson learnt, you cannot be too careful. Whether you're thriving beyond your expectations, or still trying to make it work during these difficult times, just remember to never cuts corners when it comes to the safety of your clients or your well being.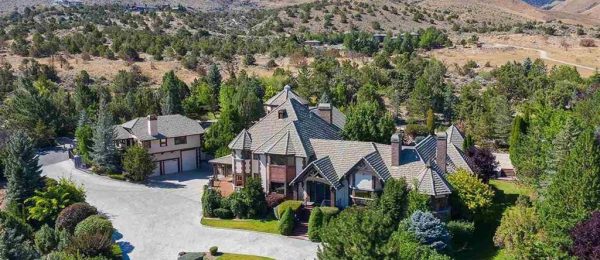 Luxury sales have increase immensely in the past few weeks. Why? It is a well-known fact that affluent people spend their money on traveling and dinning, and as a result of Covid, this is not the case; instead, many are looking to purchase a second home.  Additionally, many are fleeing urban areas such as the Bay Area to find new residence in smaller, more comfortable areas like Reno.  The criteria they are looking for are amenities: Pools, tennis courts, home offices, outdoor space and larger square footage in their homes. With low interest rates, this is all extremely attractive, however low inventory has caused the market to explode. Foreign investment in the USA is increasing as well, with China being the number one foreign investor, followed by, Canada, Mexico, India and Columbia. 74 billion dollars was spent from March 2019 to March 2020 on foreign real estate purchases.  An interesting fact is that RV sales have increased as well, with a 91% increase since the shutdown.
My Recent Sales
4259 Plateau Rd., Reno, Nevada (Caughlin Ranch)      Sold for

$1,700,000 

(PICTURED ABOVE)
This property offering was not just a home but a lifestyle. With masterfully accomplished construction, spectacular city skyline views, privacy and security behind the iron gates, this estate offered it all. Secluded on 2.46 artfully landscaped acres, the main home consists of 4 bedrooms, 4-1/2 baths, superbly designed for a smart, flowing floor plan with generously sized rooms, high ceilings and many custom enhancements. The guest home has a kitchen, family room with fireplace, 2 bedrooms, 2 baths. For those who love to entertain, want perfect accommodations for the whole family and have great indoor/outdoor recreation, this home is a dream come true. Besides the media room and separate family room with kitchen access, there is a massive lodge-style gathering room with linear fireplace and wet bar, for a variety of happy occasions. From there a secret loft/observatory and outdoor star-gazing tower offer spectacular sky viewing in Reno's clean, crisp air. The luxurious elevator provides extra convenience for a home of this scope. Traverse the grounds via walkways from the main or guest home to discover a 40' x 20' swimming pool and cabana pool house, a hot tub, built-in barbeque and even a batting cage set up for the sports enthusiasts! There is so much more to this home and property that it truly has to be seen to be appreciated.  (square footage of 8,434 includes main house of 7,130 sq. ft. plus guest house of 1,304 sq. ft. per assessor).
THIS HOME IS coming back on the market soon. PLEASE CONTACT ME IF YOU ARE INTERESTED. 775-750-1901
16925 Delacroix Reno, Nevada  (Montreux)                                 Sold for

$1,350,000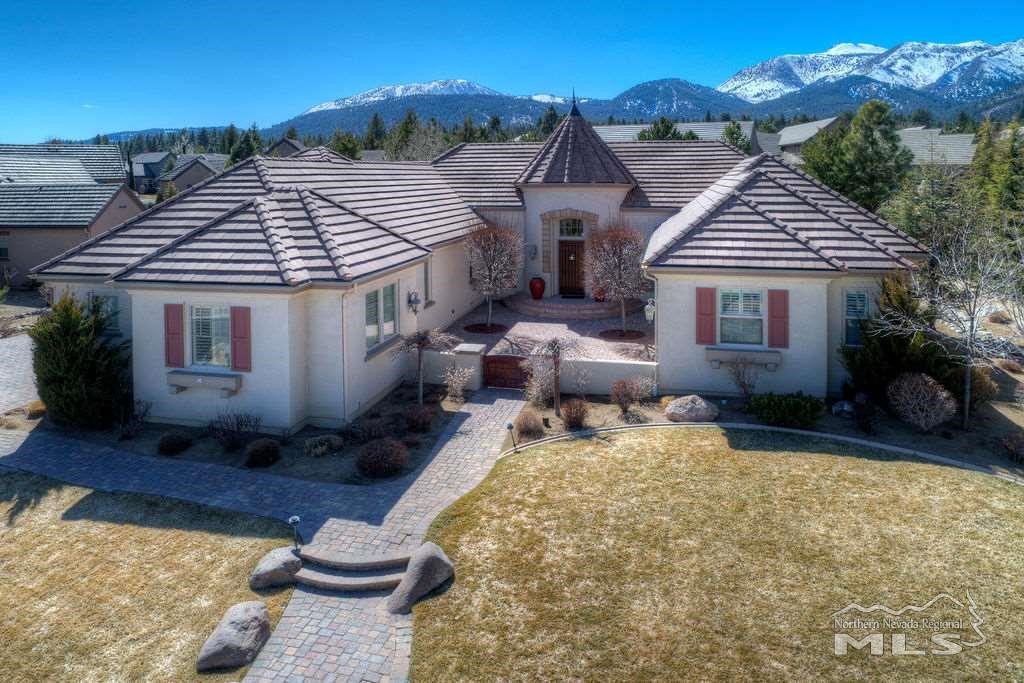 The fantastic single-story Montreux home offered the ultimate floor plan – a luxurious Master Suite on one end and a Bonus Room bookended by 2 Bedroom Suites on the other. Upscale finishes include gorgeous Brazilian Cherry hardwood floors, Monogram and KitchenAid appliances, & quality window shutters throughout. Mature foliage, large paver patio, waterfall feature and unique rock firepit. Private front courtyard. 3-car heated garage w/ epoxy floors. Elegant architecture with arched hallways. Plentiful windows providing tons of natural sunlight. Other rooms include Study/Den, spacious Laundry Room and Mud Room area. Butler's Pantry perfect for Dry Bar or extra Kitchen storage. Dual walk-in closets in Master. Audio/Speakers inside and out. Access the delightful backyard from the Master, Living/Dining and Great Room. Beautifully maintained. Located in Northern Nevada's premier gated Montreux Golf & Country Club community.
10058 Via Solana, Reno, Nevada (ArrowCreek)              Sold

$1,250,000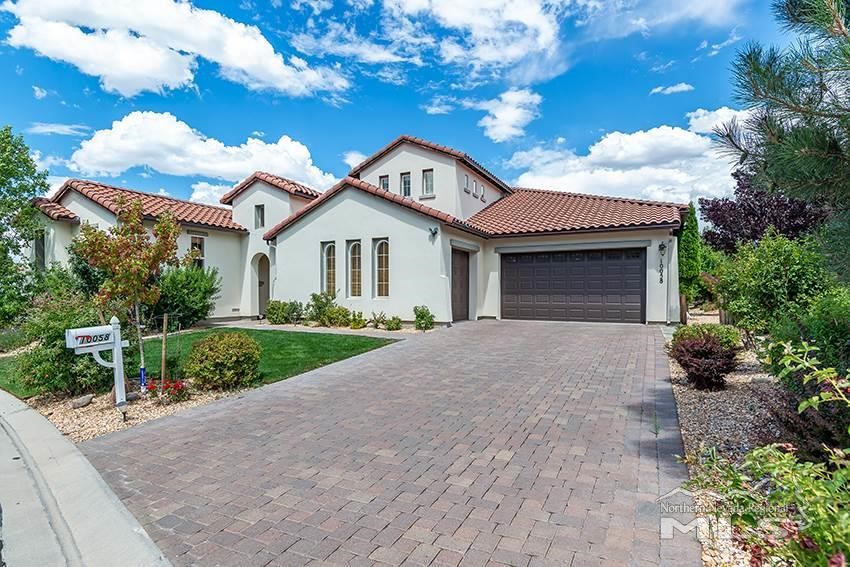 Stunning valley and golf course views from this lovely Arrowcreek estate home. This property featured a large open floor plan with a big center island, butler's pantry and built-in bar. Seller was willing to paint the kitchen and install a new range cooktop. The luxurious master suite is on the main floor and there is an additional bedroom/bath on the main level as well as a separate Casita, perfect for company, a home office or gym. There are three additional bedrooms and 3 full baths upstairs. HOA Amenities include pool, gym, tennis, walking paths, hot tubs and clubhouse. Golf and social memberships available at the Club at Arrow Creek
Joy Lake Road Reno, Nevada (Galena Forest Estates)         Sold for

$630,000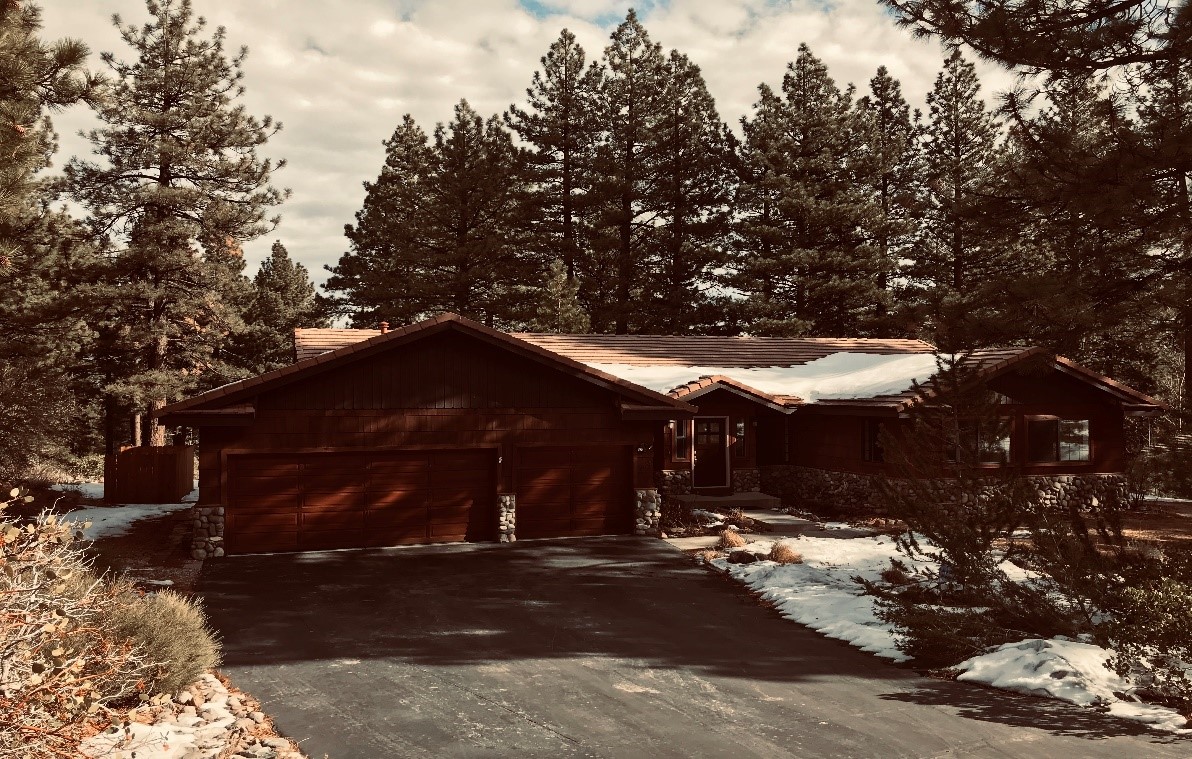 Beautiful home in Galena Forest Estates located 15 min from the Reno/Tahoe International Airport, 10 min to Mount Rose Ski Resort and 25 min to the beaches of Lake Tahoe. Nestled in the pine trees this Single-story home had 3 bedrooms and 2 1/2 baths. The home was totally updated with new flooring, tile and appliances.
As a reminder, I'm available by phone or email anytime to discuss your home needs.  Whether you are looking to sell, upgrade your home or buy your first dream house, please contact me directly with any questions:  702-750-1901.