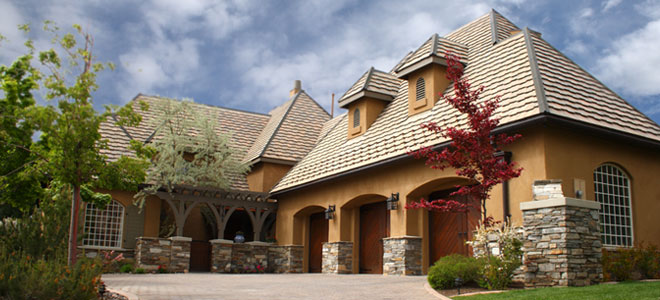 Nevada the Most Moved-to State in Early 2021
Reno has became the top state with the highest share of cash sales in the nation so far this year. 51% of home sales in Reno where cash sales. Nationwide, the share of cash sales was 20%. This speaks for itself on our market here in Reno where cash is king and homes sell in days, or even hours, and usually have multiple offers. Will Reno reach $600,000 for the median price of a single-family house this year? That's the question among real estate watchers as The Biggest Little City posted yet another record for the median sales price of an existing single-family home in May. Reno posted a May median sales price of $550,000, up by 9.6% from the previous month and a whopping 29.1% jump year-over-year, according to the Reno/Sparks Association of Realtors.
It also beat the previous record of $515,000 set in March. These numbers are for existing single-family homes. "The inventory of homes for sale continued to tighten during May," said Gary MacDonald, RSAR president. "The active inventory at the end of the month declined by 13% and stood at 300 homes — well under a month's supply at the current pace of sales."
It is my belief that if you are not very familiar with the area, I recommend renting before buying.  While it may be tempting in this current market to buy first, getting a better idea of the market before making such a major investment can be a great idea. Even if you just find out which neighborhood you prefer, having 12 months or so of insight can be very helpful. The only problem you might have in the Reno area is that it is very difficult to find rentals.  The luxury market is out of hand as well. Montreux Golf and Country Club a private Jack Nicklaus Golf Course has 2 homes on the market at present. I listed a home a few weeks ago in Montreux at 11.30 am for $2.5 M  and by 7 pm that evening I had a cash offer.
The Market in Neighboring Lake Tahoe Communities
Incline Village and Crystal Bay closed this spring by tripling its medium home price as Lake Tahoe's hot luxury market shows no sign of abating. The medium home sale in Incline was $2.53 million. People are choosing to live in Nevada because of our friendly tax environment, and many are moving away from big cities due to the pandemic with the ability to telecommute. Homes priced at $2 million or more accounted for 40% of home sales in April, up from zero sales a year ago when the pandemic froze the luxury market.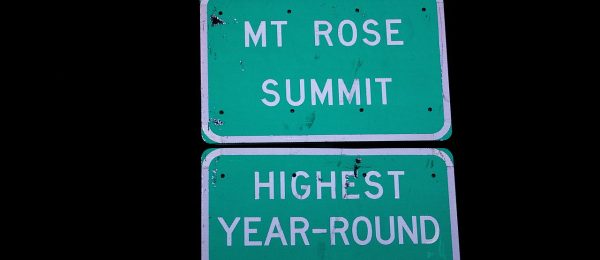 The Mount Rose Scenic Byway connects 23 miles of SR 431 from Lake Tahoe to Reno. The Mount Rose Highway reaches an elevation of 8,911 feet, the highest pass in the Sierra that is maintained year-round. Home to numerous developed and informal recreation areas, the Corridor is also rich in history and culture. Named the "Highway to the Sky" when construction began in the early 1950's, the Byway passes primarily through National Forest lands filled with exceptional beauty. Mountain peaks and valley floors, forests and meadows, a vast array of plants and animals, unusual geology and the dazzling splendor of Lake Tahoe offer the traveler something new behind every switchback.
In 1979 when we bought a piece of property in Galena Forest Estates, Mt. Rose Highway was a two lane road.  We built our home in 1984 and the nearest Food Market was Raley's, opposite what is is now called the Atlantis hotel.  Our big outing was to go to the The Flame, which was close to the bottom of Mount Rose Highway, a Cowboy bar where you could play pool and enjoy some shots. During the winter months when it snowed, it often became a one lane highway until they could perform snow removal. It stayed that way until 1997 when it was widened to a four lane highway from S. Virginia to the entrance of Montreux Golf and Country Club on Bordeaux Drive.
This scenic Highway climbs steadily from the high desert valley just south of Reno to the edge of the Sierras where the mountains rise steeply and the vegetation changes from rolling sage brush to rocky, forested slopes.  One passes Mount Rose ski resort which is perhaps the best kept secret in our area.  The base of the ski resort is the highest of all the ski resort surrounding Lake Tahoe, so it can often times open before other ski resorts and often times when it rains at other resorts, Mt. Rose gets snow.   Mount Rose summit has an elevation of 8,900 feet and then drops down into the Lake Tahoe basin, offering spectacular vistas over the majestic, mountain-rimmed lake.
Unfortunately with the huge growth in our area the average daily traffic on the valley section of the Mt. Rose Highway has grown from 15,000 vehicles daily in 2014 to nearly 23,00 in 2019. In the recent five-year period of 2015 to 2019, there were 248 crashes on the highway with numerous fatalities.  The Nevada Department  of Transportation (NDOT) is undertaking a corridor visioning and planning study along  Mt. Rose Highway from Geiger Grade Veterans Parkway roundabout to Douglas Fir Drive.  They will identify potential future traffic needs and improvements to provide for traffic accessibility and safety amid future development.  Excessive speeding has increased with approximately 80% of vehicles traveling more than 10 miles per hour over the speed limit on certain segments of the corridor, so changes are needed.
Following a recent road safety assessment, NDOT in 2022 will also add medium concrete islands and lengthen turn pockets on Rose Highway at Callahan Road, as well as reconfigure median islands and turn lanes to channelize and enhance left and right-hand turns between the highway and Edmonton Drive, which is one of the roads feeding Galena High School.
Photo Credit: Moabdave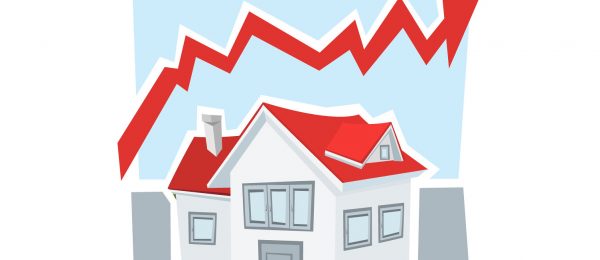 We ask ourselves, why is the Reno housing market booming while in the midst of a pandemic and high unemployment? Steadily shrinking supply coupled with steadily rising demand, has home prices setting new records, with multiple offers common on many properties.  From 2010 to mid 2020, the median home price rose 61%, to reach $295,300.  The city of Reno saw the biggest pop in housing as it posted a new record for median price at $459,900, according to the latest numbers from the Reno/Sparks Association of Realtors. The July median price represents a nearly 11% increase from June, and also beats the previous record of $439,500 that was set in April. The numbers are limited to existing, stick-built single-family homes and do not include condos, townhomes or new single-family houses.   We are expected to surpass 2019 levels of sales in the final months of the year. This is due to mortgage rates being extremely low, dropping to as low as 2.7% for a 30 year fixed rate loan.  Coupled with many buyers desire for larger homes in the suburbs or in a more affordable smaller towns, the exodus from cities will lead to a demand for houses that can accommodate a home office or tw0.
Living alone can lead to loneliness, and not just during a pandemic. It can also be hard on the wallet, which is why many multigenerational families are now beginning to live together, sharing bills, meals, chores and conversations.  This has been another reason why larger homes with more space and land are now selling quicker than they used to be.
During this pandemic real estate agents need to take more precautions than usual. Social distancing, masks and good hygiene during showings keep you and your clients safer and more comfortable. I learnt a hard lesson the other day when I had clients in my car with me.  We all had masks on and they were sitting in the back while I drove them around showing properties. I pulled my mask down so they could hear me better in the back and they were not impressed. He mentioned the air conditioner was on and could spread the virus, lesson learnt, you cannot be too careful. Whether you're thriving beyond your expectations, or still trying to make it work during these difficult times, just remember to never cuts corners when it comes to the safety of your clients or your well being.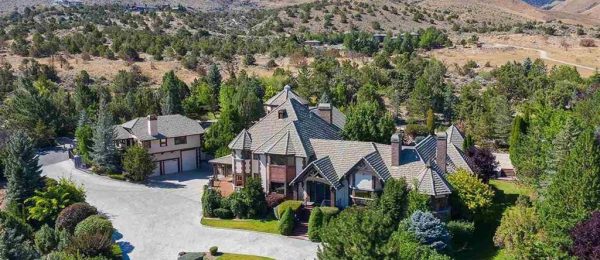 Luxury sales have increase immensely in the past few weeks. Why? It is a well-known fact that affluent people spend their money on traveling and dinning, and as a result of Covid, this is not the case; instead, many are looking to purchase a second home.  Additionally, many are fleeing urban areas such as the Bay Area to find new residence in smaller, more comfortable areas like Reno.  The criteria they are looking for are amenities: Pools, tennis courts, home offices, outdoor space and larger square footage in their homes. With low interest rates, this is all extremely attractive, however low inventory has caused the market to explode. Foreign investment in the USA is increasing as well, with China being the number one foreign investor, followed by, Canada, Mexico, India and Columbia. 74 billion dollars was spent from March 2019 to March 2020 on foreign real estate purchases.  An interesting fact is that RV sales have increased as well, with a 91% increase since the shutdown.
My Recent Sales
4259 Plateau Rd., Reno, Nevada (Caughlin Ranch)      Sold for

$1,700,000 

(PICTURED ABOVE)
This property offering was not just a home but a lifestyle. With masterfully accomplished construction, spectacular city skyline views, privacy and security behind the iron gates, this estate offered it all. Secluded on 2.46 artfully landscaped acres, the main home consists of 4 bedrooms, 4-1/2 baths, superbly designed for a smart, flowing floor plan with generously sized rooms, high ceilings and many custom enhancements. The guest home has a kitchen, family room with fireplace, 2 bedrooms, 2 baths. For those who love to entertain, want perfect accommodations for the whole family and have great indoor/outdoor recreation, this home is a dream come true. Besides the media room and separate family room with kitchen access, there is a massive lodge-style gathering room with linear fireplace and wet bar, for a variety of happy occasions. From there a secret loft/observatory and outdoor star-gazing tower offer spectacular sky viewing in Reno's clean, crisp air. The luxurious elevator provides extra convenience for a home of this scope. Traverse the grounds via walkways from the main or guest home to discover a 40' x 20' swimming pool and cabana pool house, a hot tub, built-in barbeque and even a batting cage set up for the sports enthusiasts! There is so much more to this home and property that it truly has to be seen to be appreciated.  (square footage of 8,434 includes main house of 7,130 sq. ft. plus guest house of 1,304 sq. ft. per assessor).
THIS HOME IS coming back on the market soon. PLEASE CONTACT ME IF YOU ARE INTERESTED. 775-750-1901
16925 Delacroix Reno, Nevada  (Montreux)                                 Sold for

$1,350,000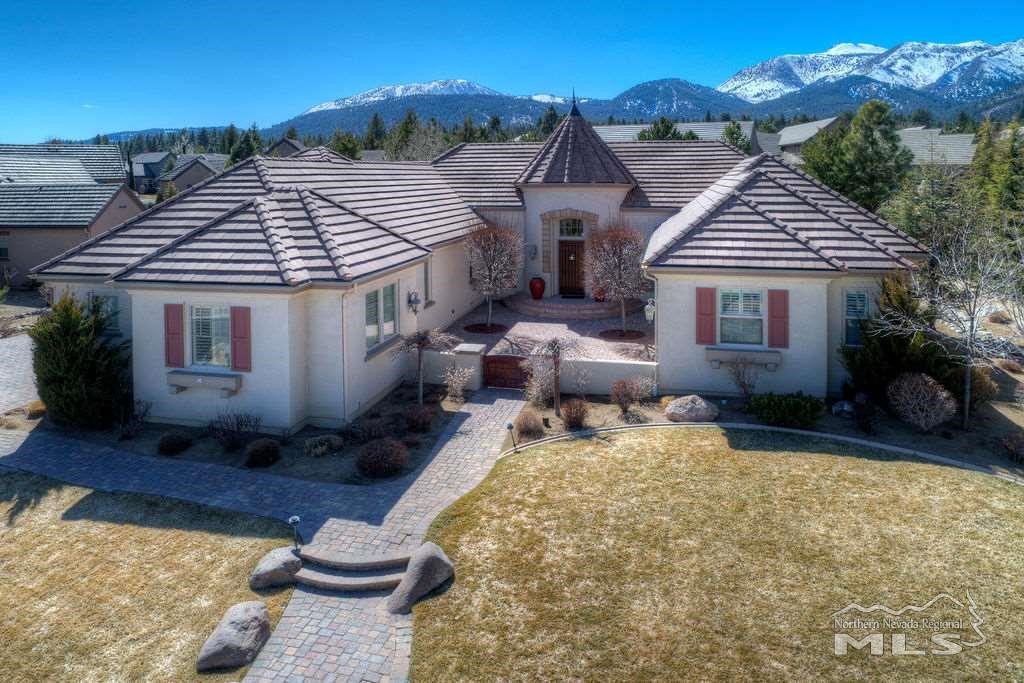 The fantastic single-story Montreux home offered the ultimate floor plan – a luxurious Master Suite on one end and a Bonus Room bookended by 2 Bedroom Suites on the other. Upscale finishes include gorgeous Brazilian Cherry hardwood floors, Monogram and KitchenAid appliances, & quality window shutters throughout. Mature foliage, large paver patio, waterfall feature and unique rock firepit. Private front courtyard. 3-car heated garage w/ epoxy floors. Elegant architecture with arched hallways. Plentiful windows providing tons of natural sunlight. Other rooms include Study/Den, spacious Laundry Room and Mud Room area. Butler's Pantry perfect for Dry Bar or extra Kitchen storage. Dual walk-in closets in Master. Audio/Speakers inside and out. Access the delightful backyard from the Master, Living/Dining and Great Room. Beautifully maintained. Located in Northern Nevada's premier gated Montreux Golf & Country Club community.
10058 Via Solana, Reno, Nevada (ArrowCreek)              Sold

$1,250,000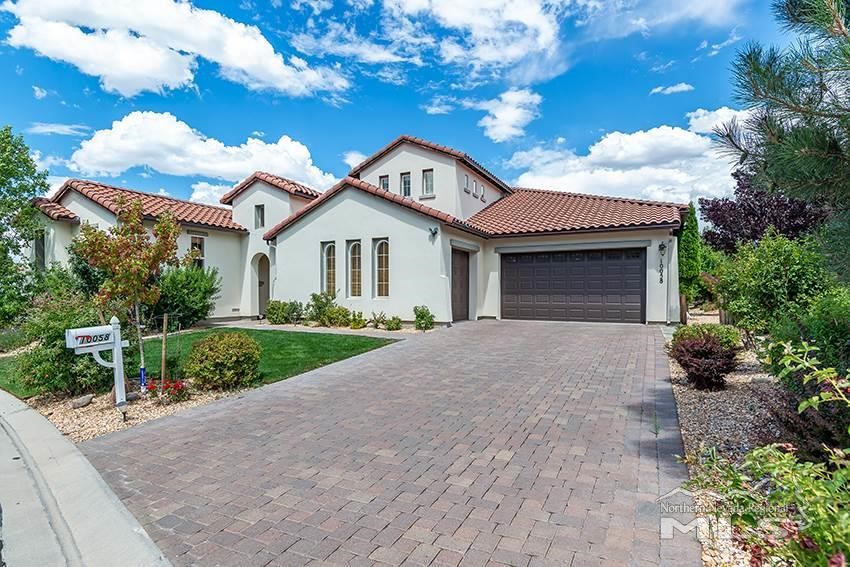 Stunning valley and golf course views from this lovely Arrowcreek estate home. This property featured a large open floor plan with a big center island, butler's pantry and built-in bar. Seller was willing to paint the kitchen and install a new range cooktop. The luxurious master suite is on the main floor and there is an additional bedroom/bath on the main level as well as a separate Casita, perfect for company, a home office or gym. There are three additional bedrooms and 3 full baths upstairs. HOA Amenities include pool, gym, tennis, walking paths, hot tubs and clubhouse. Golf and social memberships available at the Club at Arrow Creek
Joy Lake Road Reno, Nevada (Galena Forest Estates)         Sold for

$630,000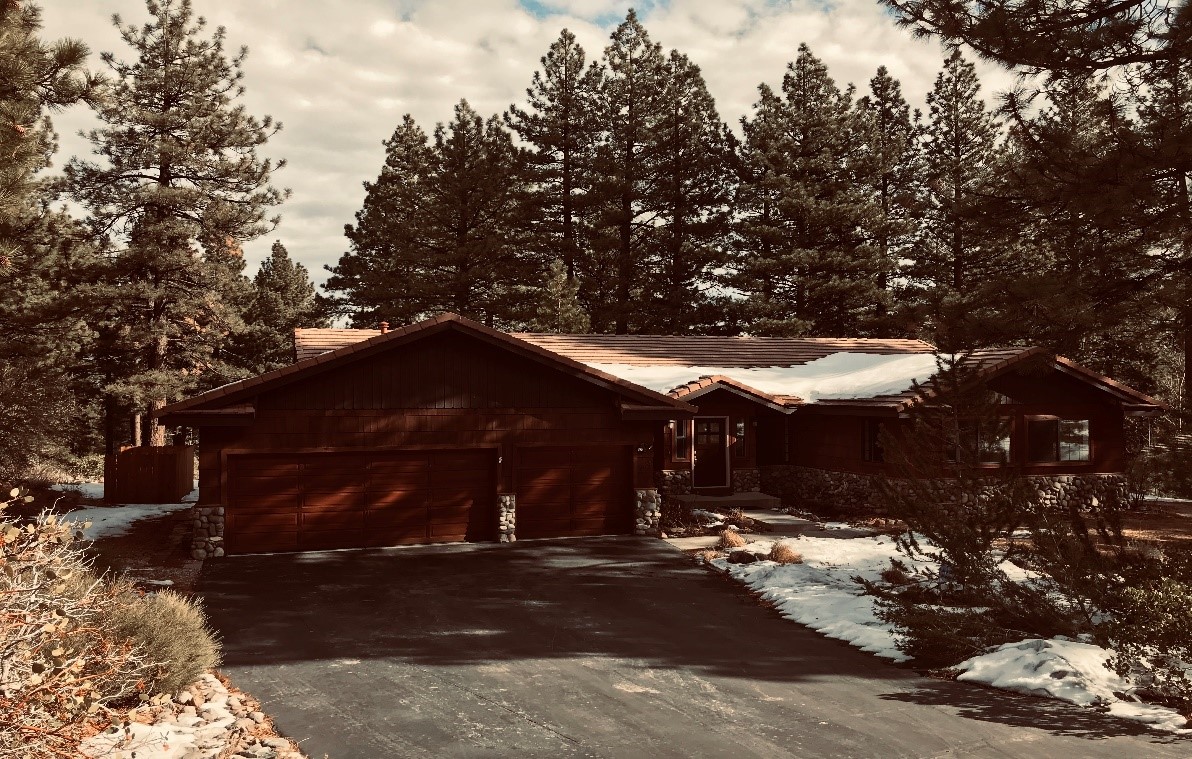 Beautiful home in Galena Forest Estates located 15 min from the Reno/Tahoe International Airport, 10 min to Mount Rose Ski Resort and 25 min to the beaches of Lake Tahoe. Nestled in the pine trees this Single-story home had 3 bedrooms and 2 1/2 baths. The home was totally updated with new flooring, tile and appliances.
As a reminder, I'm available by phone or email anytime to discuss your home needs.  Whether you are looking to sell, upgrade your home or buy your first dream house, please contact me directly with any questions:  702-750-1901.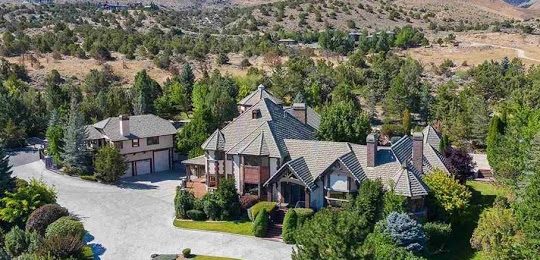 Perhaps we are all wondering why with a Pandemic, recession and protests across the country, the housing market isn't at a stand still? With the crippling and ongoing coronavirus pandemic, millions out of work, a recession, a national reckoning over systemic racism, and  a presidential election just around the corner, the residential real estate market is staging an astonishing rebound.
"The housing recovery has been nothing short of remarkable," says Ali Wolf, chief economist of Meyers Research, a national real estate consultancy. "The expectation was that housing would be crushed. It was—for about two months—and then it came roaring back."
Why is this so?  There is a severe shortage of homes for sale.  Mortgage Rates have never been lower and there are tons of buyers.
There's an awful lot of pent-up demand from buyers who were stymied by the novel coronavirus in the spring. These are the folks who were forced to postpone their searches in March, April, and May. Some are first-time buyers with growing families who need the extra space pronto.  Additionally, many home buyers will perhaps never see interest rates at such a low point in their lifetimes. The average mortgage rate fell to 3.03% for 30-year fixed-rate loans in the week ending July 9, according to Freddie Mac. That's the lowest they've been since Freddie began tracking rates in 1971.
Buyers are now back in force, competing with those who had planned to buy in the summer—along with the city folks suddenly seeking a single-family home of their own, a more spacious abode with a home office (or two), and outdoor space.
"They've been at home for months, and they're going, 'If I'm going to spend the next six to 12 months working out of my house, I need a bigger house,'" says mortgage broker Andrews. About half of remote workers  polled by Gallup recently, 49%, would prefer to continue working from home even once their offices reopen.  Not to mention those who are tired of the big cities and now want to move out to smaller communities.
Reno with it's No State Tax and close proximity to California has had an influx of buyers, but beware, future buyers shouldn't expect deep discounts during this recession—at least not yet.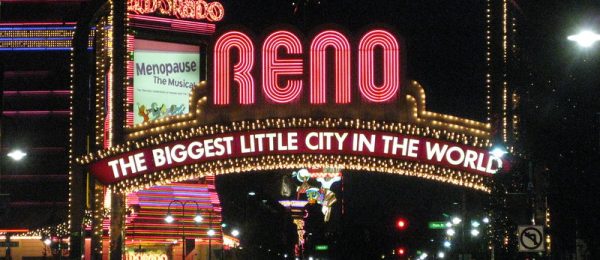 About Best-Performing Cities
How did US regional economies perform recently? What are the key factors driving their growth and decline? The Milken Institute's Best-Performing Cities series has tracked the economic performance of US metros for two decades using job, wage and salary, and high-tech gross domestic product (GDP) indicators. Metros are ranked on their performance, while indicators help identify the drivers behind their success or failure. With this publication, we hope metros will learn from others' experiences and enhance urban economies in the long run.
Learn more about the methodology.
The 2020 Rankings
Top 10 Best-Performing Large Cities
Metropolitan Statistical Area /
Metropolitan Division
2020 Rank
2018 Rank
Change
San Francisco-Redwood City-South San Francisco, CA
1
4
3
Provo-Orem, UT
2
1
-1
Austin-Round Rock, TX
3
3
Steady
Reno, NV
4
11
7
San Jose-Sunnyvale-Santa Clara, CA
5T
2
-3
Orlando-Kissimmee-Sanford, FL
5T
7
2
Boise City, ID
7
12
5
Seattle-Bellevue-Everett, WA
8
8
Steady
Dallas-Plano-Irving, TX
9
5
-4
Palm Bay-Melbourne-Titusville, FL
10
57
47
Top 10 Best-Performing Small Cities
Metropolitan Statistical Area /
Metropolitan Division
2020 Rank
2018 Rank
Change
Bend-Redmond, OR
1
1
Steady
Grants Pass, OR
2
23
21
Logan, UT-ID
3
10
7
St. George, UT
4
2
-2
Coeur d'Alene, ID
5T
5
Steady
The Villages, FL
5T
20
15
Idaho Falls, ID
7
24
17
Gainesville, GA
8
3
-5
Sebastian-Vero Beach, FL
9
13
4
Bellingham, WA
10
17
7
Key Findings
San Francisco-Redwood City-South San Francisco, CA, regains the crown as the best-performing large metro after 2014. The skilled workforce, abundant venture capital, and innovation and entrepreneurial culture support regional high value-added industries, including the expanding tech and biotech industries. The metro's excellent performance in our five-year high-tech GDP growth (ranked first) illustrates this point.
Twenty-one top-performing large metros return from our 2018 Best-Performing Cities index. A substantial number of them are metros with dynamic tech sectors, including San Francisco-Redwood City-South San Francisco, CA; Provo-Orem, UT; Austin-Round Rock, TX; and San Jose-Sunnyvale-Santa Clara, CA. Others, like Reno, NV, continue to develop a diverse industrial base while experiencing rapid growth in the advanced manufacturing and technology sectors.
California secured four (San Francisco-Redwood City-South San Francisco, CA; San Jose-Sunnyvale-Santa Clara, CA; Oakland-Hayward-Berkeley, CA; and Riverside-San Bernardino-Ontario, CA) of the top 25 spots among large metros. The Bay Area in Northern California consistently shows economic excellence powered by high value-added industries.
Biggest Gains
Recent rising demand in energy and natural resources, such as coal and natural gas, uplifts several resource-dependent metros in our index, including Tuscaloosa, AL; Grand Junction, CO; Odessa, TX; and Wheeling, WV-OH.
The Wheeling, WV-OH, metro is the biggest gainer among all metro areas in our index, jumping 111 spots to 70th place.
Other big gainers include California-Lexington Park, MD, and Clarksville, TN-KY, two regional economies anchored by the defense industry.
Still, other big gainers, including Sebring, FL; Carson City, NV; and Kingston, NY, have health care, retirement communities, and tourism driving their economic growth.
Source: https://milkeninstitute.org/reports/best-performing-cities-2020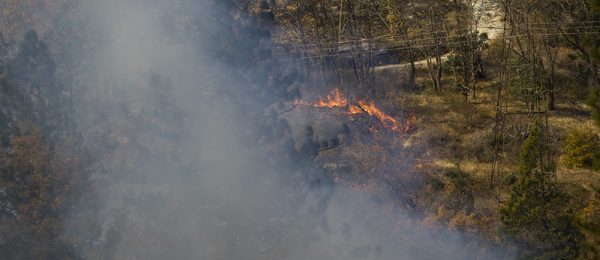 Did you know that 9 of the most destructive and deadly wildfires in California history happened within the last 5 years? Unfortunately, the reality is that wildfires are on the rise and they are burning hotter, faster and more unpredictable than ever before.
The good news is that there are many measures that you can take to reduce the risk of a wildfire spreading to your home. Spring is a great time to start building in defensible space around your home as the ground is still wet and wildfire danger is low.
Taking the necessary precautions now can save your most valuable investment should a wildfire affect your area. Wildfires can spread up to a mile away by flying embers in the air. The embers travel by wind and create new fires in different locations where they land. That being said, creating a defensible space around your home can not only save your property but possibly the entire neighborhood or town you live in.
Many areas are now requiring that prior to the close of a home purchase, a defensible space inspection be administered by the local fire department to ensure the property has been cleared of debris and other factors that make your home more vulnerable to the risk of catching fire. Truckee is now on this list and it is required that a recent inspection (within the last 3 years)  be completed before the close of the sale of a property. Although this may seem to be just another hurdle to jump through when trying to buy or sell a home, with the imminent threat of wildfires increasing yearly, it is an incredibly effective measure the community has taken to help protect you and your family.
You can find more information and a list of the most significant steps you can take to help ensure your home is as effectively protected as possible if a wildfire should strike at
Truckeefire.org and www.readyforwildfire.org.
Source: https://oliverlux.com/got-space-how-defensible-space-can-save-your-home/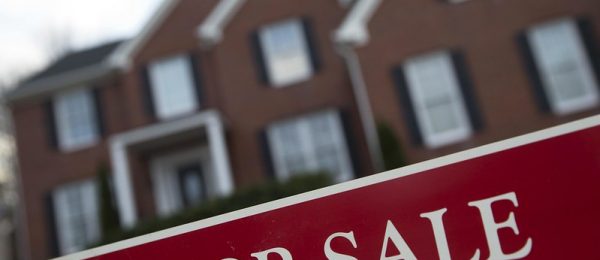 With the arrival of Spring the selling season is upon us. Many of you now thinking of selling your home and preparing the Home for a quick and successful sale is crucial. Here are a few tips to help you out.
A marketing plan on WHO your buyer will be is essential as this will help you decide who the target buyer is. This will influence the staging process.
Boost curb appeal. This is something you always hear, and with very good reason. Many people thinking of touring your home will do a quick drive-by first, often deciding on the spot if it is even worth a look inside. Make sure your home is ready to lure in onlookers with these tips:
○ Power wash siding and walkways
○ Hang easy-to-read house numbers
○ Plant blooming flowers and fresh greenery
○ Mow lawn, and reseed or add fresh sod as needed
○ Wash front windows
○ Repaint or stain the porch floor as needed.
A clean home is essential! Remove all excess furniture to clothing. Make your home feel as spacious as possible.
Depersonalize your home. Once a person has stepped into your home, you would like them to feel that it could be theirs. Remove all family photo's and neutralize the home as much as possible. A clean palette is always good as the buyer can then see their possessions in the home. Neutral colors are best as it is also very soothing.
Return all rooms to their intended use. If a bedroom is now an home office change it back to the bedroom and stage it as one.
Style your dining room table. The dining room is often a blind spot in decorating the home. Between dinners, a large dining table can look bare and uninviting, so styling it up with visitors in mind can increase the appeal.
Create a gender neutral master bedroom. Appeal to everyone with a clean, tailored master bedroom, free of personal items and clutter. You can't go wrong with clean, crisp linens, tasteful artwork and a blanket folded at the foot of the bed. Bathrooms must be pristine. Look at every detail with a visitor's eye — bars of soap should be fresh and clean, towels spotless, the garbage always emptied.
Beware of Pet odors: This can be a big one! If you have pets, get all rugs steam cleaned and be extra vigilant about vacuuming and washing surfaces. Also be sure to keep any extra-loved pet toys and doggie bones hidden when tours are scheduled.
Finally, if you find this difficult to do there are professional home staging companies that one can hire to help you out. GOOD LUCK
"Reno is growing up from a big town into a city that's emerging as a world player," Lehmann said. "Reno is changing and becoming a different type of city and it needs to step up to that challenge." Lehmann was the key speaker at a luncheon held by EDAWN.

For nearly a century, Reno took pride in being the Biggest Little City in the World. As a growth spurt brings in skyrocketing housing costs and a host of other challenges, however, some say it's time for Reno to start thinking, well, big. Lemann who founded the Future Cities Leadership Lab and serves as the director of the University of Nevada, Las Vegas School of Architecture says Reno's problems are nothing new. We know the problems but finding a cure it much tougher. "One of the top issues is housing," said Mike Kazmierski, president and CEO of the Economic Development Authority of Western Nevada. Although Reno still has the advantage of short commutes compared to Silicon Valley and the Bay Area, space for new housing remains a problem, EDAWN's Kazmierski said. To figure out why, one only needs to stand anywhere in Reno and look around. "We've got mountains all around and most of the easy, available land has already been built on," Kazmierski said. "We also have a lot of BLM land around us so it's not like we have a bunch of land nearby that we can just expand into."
Lehmann agreed and also points to insufficient housing supply, worsening housing affordability, congestion at the Spaghetti Bowl which can be traced back to a shift in community development several decades ago.
Expanding farther away from the city center also comes with added costs, according to Lehmann. That's because doing so comes with the need to build new sewer lines, utility connections and other infrastructure while also providing additional public services such as police and fire stations. Single-family housing also typically costs more per dwelling than multi-unit projects, resulting in pricier homes.  Some of the solution Lehmann suggests are, focusing less on sprawling single-family developments and doing more infill projects to increase housing density. Examples include multi-unit housing projects such as duplexes, bungalow courts and townhouses. Such units are part of what's called the "missing middle," residences that range from two to 50 units that increase housing density and are geared toward urban living.
By mixing such developments with retail and office spaces, Lehmann says you can create more synergistic communities that are not only more walkable but easier and cheaper to connect with via public transport.
Claudia Hanson who is the planning and Housing manager for the city of Reno said changes have been made in the last decade to increase housing density in several key areas. The changes include mixed zoning districts in the downtown core as well as key transportation hubs such as the transit corridor from Meadowood Mall to the University of Nevada, Reno. In addition to essentially allowing unlimited housing density in those sections, the changes eliminated a lot of the requirements that were slowing down projects, Hanson said. This made it possible for certain projects to go straight to permitting without having to go through the public meeting process. "The goal was to revitalize the downtown core … and also help slow down development on the fringes of the city so we can get higher density in the transit corridors," Hanson said. Hanson, however, says it is also important to apply high-density zoning selectively and appropriately. Although the city is exploring mixed zoning options to increase density — albeit to a lesser extent than downtown — in some areas in northwest and southwest Reno, it does not believe it is a good idea to have unlimited density right next to single-family residential zoning.
"Every city that grows has a housing challenge, it's not unique to Reno," Lehmann said. "Now is the moment to act and get it right. I'm talking about quality density, not that nasty density gone wrong in the past that everybody hates. You don't want to wait until it's too late and the situation has changed." At the same time, EDAWN's Kazmierski admits that growth is a touchy subject. There are people, for example, who like the small-town feel of the Reno that they grew up in. Residents who already have homes also might not be able to relate to the challenges faced by people who are having difficulty finding housing right now. Add politics and the logistical challenges that come with addressing growth and you end up with complicated problems that can't be solved easily Kazmierski said.
Hanson from the city of Reno agreed. "It's a balancing act."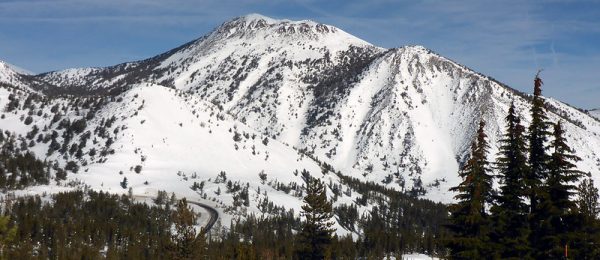 Great news for skiers in the Reno area!

Mt. Rose Ski Tahoe wants to increase terrain by 20 percent, more than 100 acres of skiable terrain by adding a chairlift and runs across Mt. Rose Highway from the main resort.
The new terrain, referred to as the Atoma Area, would include 11 new ski trails, two lifts, and restrooms. Installation of two chairlifts: one to provide the return trip from the Atoma Area to the main ski area will be approximately 1,650-feet-long and crosses Mt. Rose Highway directly above the skier bridge and one approximately 3,000-foot-long to service the terrain within the Atoma Area
Construction of an approximately 130-foot-long skier bridge spanning the Mt. Rose Highway, which would provide a skiable connection between existing terrain at the main ski area and proposed terrain in the Atoma Area. The bridge would have a minimum clearance of 18 feet from the highway and a minimum width of 30 feet to safely accommodate a variety of abilities. The new runs would also be shielded from wind by trees and terrain, making them more attractive during stormy or windy conditions. Mt. Rose Ski Tahoe is well known for its abundance of advanced and expert terrain; however, it struggles to provide a full extent and variety of lower-ability level terrain. Additionally, a majority of the lower-ability level terrain that is currently offered is shared by upper-ability level guests, which impacts the experience of these users.The trails in the Atoma Area would provide a unique skiing experience, separate from other users at the resort, improving the skier experience, skier distribution, and skier safety throughout the permit area. The trails were planned to make the best use the available topography while providing a unique experience for the lower-ability level skier
Mt. Rose spokesman Mike Pierce said the new terrain will be suitable for beginner and intermediate skiers and snowboarders who aren't quite ready for Mt. Rose's steeper runs. The snow making capacity will also be upgraded by adding additional water storage.
Mt. Rose Ski Tahoe is located on private and National Forest System land on Slide Mountain in the Carson Range of the Sierra Nevada Mountains, approximately 25 miles south east of Reno, Nevada.
Pierce said the project could be completed as soon as 2023.