Reno Median Home Price Hits Record $630,000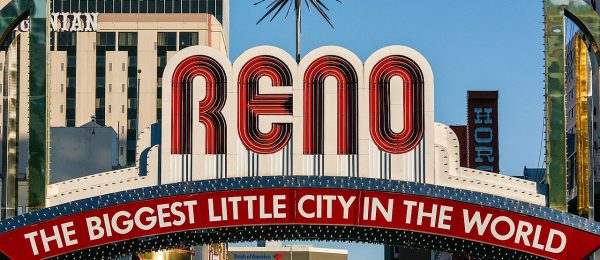 The Biggest Little City has set a new record for the median home price: $630,000. This is for stick-built single family homes in Reno and does not include condominiums, manufactured homes or new homes.
With the Federal Reserve raising interest rates by half a percentage point last Wednesday, the biggest hike in more than two decades to combat inflation, one has to wonder whether Reno's sharp uptick will be sustainable in the future.  We are seeing the market starting to return to more normal levels as mortgage rates increase and inventory begins to increase, giving buyers a greater choice.
New listings have increased by almost 11% and inventory has increased by 47%.
Reno's luxury market continues to boom.  In the zero-income-tax state that has seen  the arrival of tech giants Tesla, Google and Apple in the last couple of years, has drawn transplants from the San Francisco Bay Area since before the pandemic. Inventory continues to be low and I have seen homes selling for above offered price.   Wealthier buyers are moving to Reno area and come with cash in hand. The demand for luxury real estate continues to build in Reno. It is poised to put more pressure on our market. Because of this, I think, 2022 will take Reno to new heights in all aspects in the luxury market, as well as the second home buyer which is becoming increasingly popular among experienced owners.
If the new proposed Wealth Tax in California goes through, the pressure on Reno's luxury real estate will be even greater than anticipated. California is also still proposing an "exit tax" that hasn't gone through yet. The more tax initiatives California proposes on their wealthy residents, the more California neighbors we can expect in Reno and Northern Nevada.
Montreux, A private Gated community with a Jack Nicklaus Signature Golf course has only 5 homes on the market and St. James Village which, borders Montreux, only 5 homes. They are both situated in the pine trees at the foot of the Sierra Nevada mountains. The areas has many amenities, including outdoor life abundant all year round with Mount Rose ski resort 10 minutes away, an International Airport just 20 minutes away, and Incline Village with its beautiful beaches a mere 25 minutes up the road.
Nevada has no state income tax. The average effective property tax rate for the state is much lower than the national average. Nevada does charge any state income taxes, but residents still have to pay federal income taxes and FICA taxes. Your Nevada employer will withhold federal income taxes from each of your paychecks and send that money to the IRS, which counts toward your annual income taxes.
Does Nevada tax your pension? NO. Pensioned Retirees in Nevada are always winners when it comes to state income taxes as The Silver State won't tax your pension income—or any of your other income, for that matter, because it doesn't have an income tax. This includes 401(k)s and IRAs – with no income tax, there's also no tax on 401(k) or IRA distributions.
How long do you have to live in Nevada to be a resident?
In many states, an individual is a statutory resident if the individual maintains a permanent place of abode in the state and spends in the aggregate more than 183 days during the year in the state.  If you live in another state, confide with your accountant the laws associated with your state's residency laws.